Kids Gift Guide



I wanted to find just a small handful of gifts that could truly cover most all children's ages + interests.
boys AND girls in this gift guide

My child has so much and now that he is old enough to grasp a bit of Christmas I want to set a standard with the gits he receives that theyare intentional + needs as well as wants + promote learning and creative play and that they aren't purchased with the goal to just fill space beneath the tree.
FIRST AND FOREMOST.... introducing Ollie!
yup, as in ollie skating and its darling I wanna cry

kids trucks + kids scooters + kids bikes + endless imagination
This BRAND NEW company with the most darling little skate ramp
instagram logo @ ol_lie just launched.
head to my stories to order - - 60 units available.
(will be shipping options hopefully soon after the holidays)

1.
Scoot and Ride
- - last year I bought August a simple ride on scooter. We've already donated it seeing as how 10 min. into our walks he wanted to sit on it or be held. This is the BEST scooter on the market and absolutely affordable. Kid and sit or stand as they please. DARLING!
4.
Monthly Toy Subscription
- - Lovevery has been apart of August's childhood from the very beginning.
I couldn't afford a subscription when he was born so I asked every grandparent or friend who wanted to gift him something to donate towards it! I am happy to report prices have decreased and the the toys are EVEN BETTER than ever before. We look forward to ours every shipment!

These toys are designed by EXPERTS in childhood development. They promote creativity and are designed SPECIFICALLY for age down to the month.
5.
Play Set Marketplace
- - ONLY $150.
I have clicked + researched + added to cart + poured over every play set to find the perfect one.
Play Kitchens. Play Mechanic Shop. Tool Shed Stand.
Given that we want multiple children who will all likely have different interests I wanted to
find something gender neutral that ALL kids could use and customize to their liking.

This little shop can be ANYTHING you want it to be.. a lemonade stand is morning or
hot wheels car store in the afternoon! So DARLING.. and only $150!? Too good and is TRUE!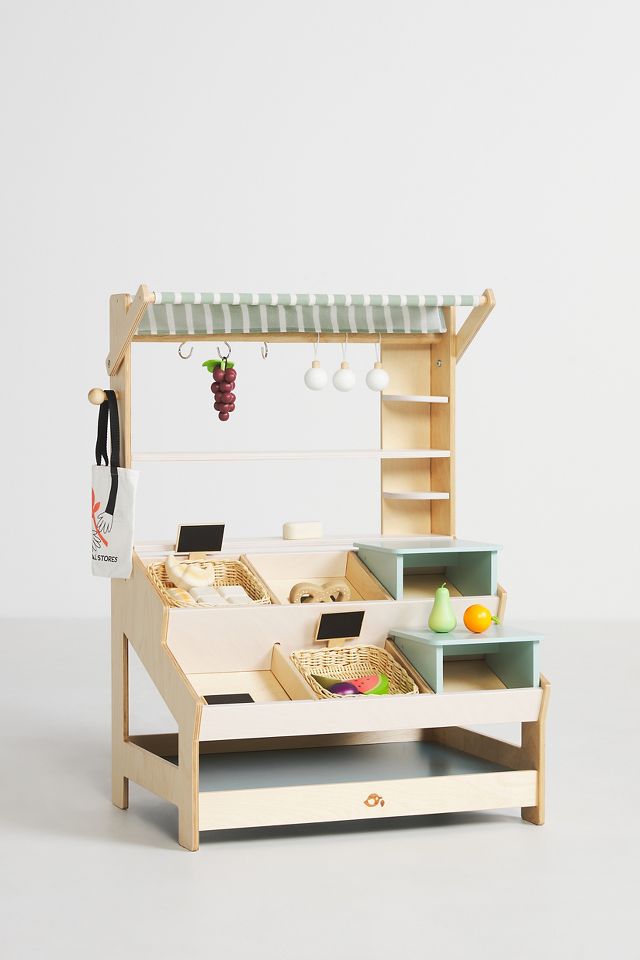 6.
Kid Proof Music Story Box - -
Whether your kid simply likes MUSIC or is protesting against nap time.. this soft kid proof speaker is a phenomenal gift idea.
A wise friend of mine uses hers and turns on a 1 hour quiet time story book for her 4 year old every afternoon in leiu of his nap he will no longer take. It keeps her sanity and offer peace and quiet for a moment and keeps him engaged as he plays alongside a story and unplug a bit.
Keep the TV off and this little cute Tonie Box on!
7.
These Pottery Barn Blocks
- - are my most REQUESTED link in August's room and the most played with Toy's he owns. No matter how shiny or bright or new other toys are kids flock to these.
I loved spelling out " A U G U S T " on his dresser or flipping them over to find the seasonal
foods + leaves + skeleton to feature this fall

We love using them for baby showers, birthday party decor and more!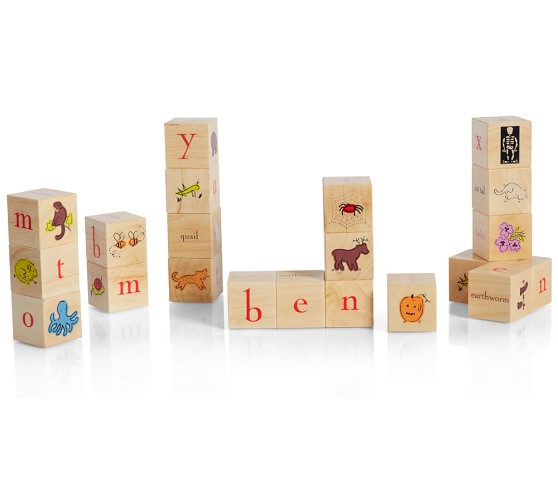 8.
Custom Fort Kit
- - as a mother if I am asked one more time to find ways to string blankets to blank walls in an attempt to make a fort I may lose my mind. This custom build your own fort is a
DARLING gift idea and completely customizable. Design it to fit your space.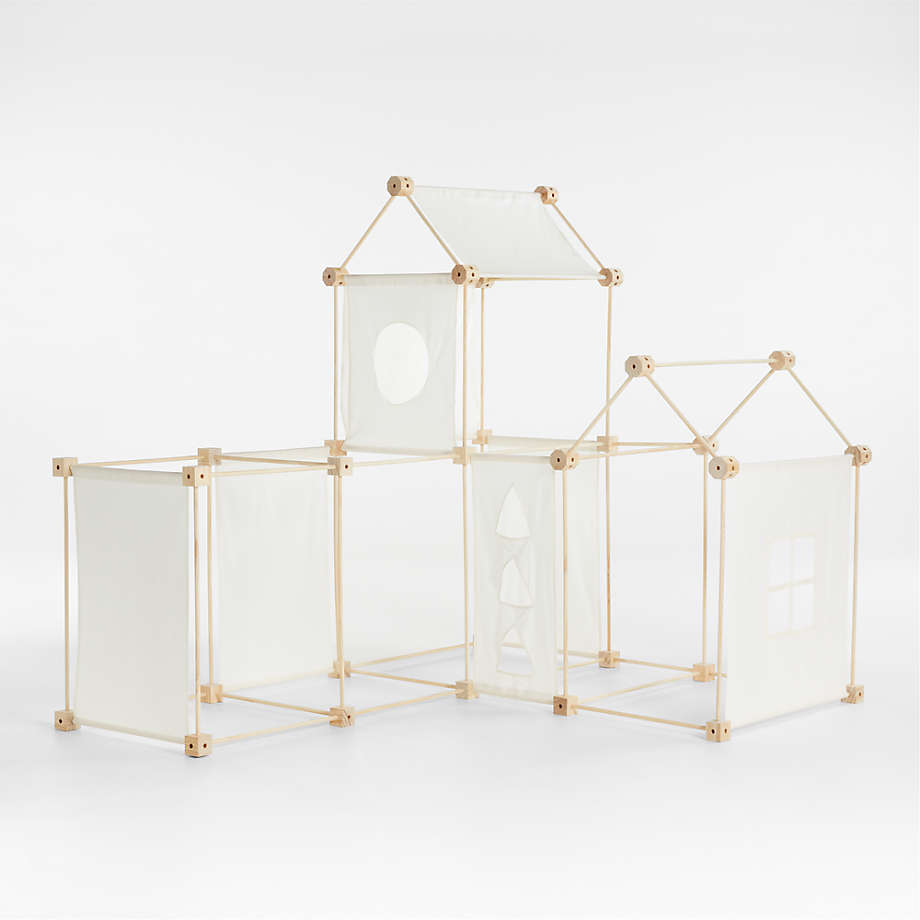 9.
Magna Tiles
- - are without a doubt likely the most popular gift on every mom's christmas list for their littles this Christmas. They say their 2 year olds and 20 year olds LOVE THEM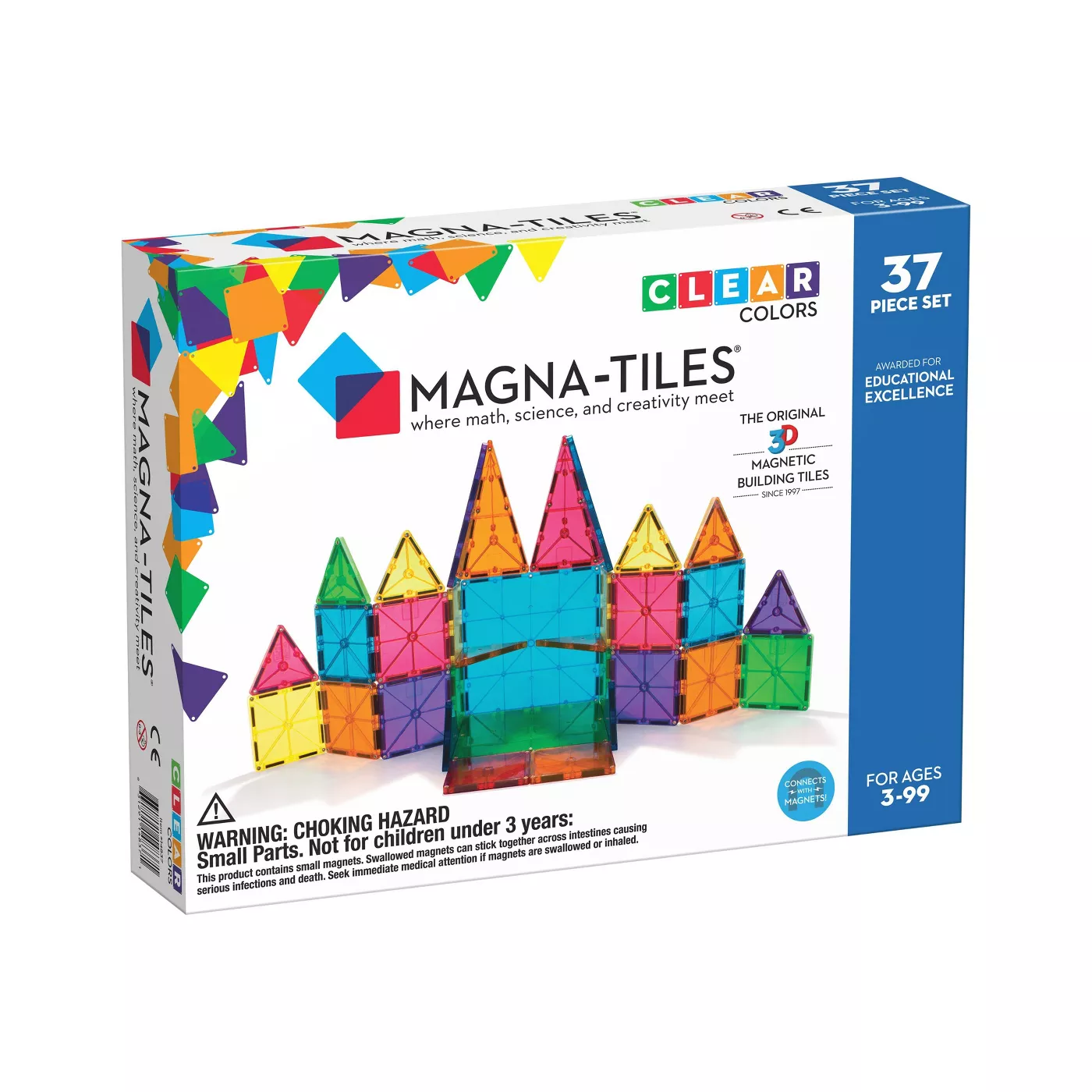 10.
Pikler Climbing Triangle
- - i f you have a young kid aged 4 and under these Pikler Triangles are SO MUCH FUN. They help promote strength at an early early age by helping kids pull themselves up - - and
eventually they learn to climb all together. Our older friends that visit use it as a fort or to walk the plank
as a slide + + the options are limitless and a toy your whole family will love. It stores away so nicely too!